happy 150 bday Gustav.:D
well yeah. so today Gustav Klimt would have his 150 bday if he only hadn't died in 1918.:<
so to celebrate this big event even google has done sth.;D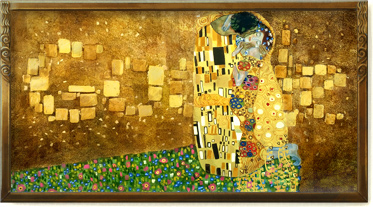 so let's have a look on some of his amazing works.
Portrait of a Girl, Head Slightly Turned Left
he was only 17 when he drew it!
Painted composition/design to Medicine
Klimt was commissioned to paint the ceilings in the University of Vienna's great hall, the paintings were:
Philosophy, Medicine and Jurisprudence. However the university didn't like it, as they were said to be pornographic, even the critics were against Klimt. The paintings were destroyed in 1945 and we are only left with few photographs and sketches to these paintings.
Medicine
Hygieia (part of Medicine)
Jurisprudence
Philosophy
The Beethoven Frieze: The Hostile Powers/far wall/
FULLVIEW!
The Beethoven Frieze: The Hostile Powers. Left part, detail
Painting done
for the Vienna Secession exhibition of 1914, was intended to be a celebration of the great composer Ludwig von Beethoven.
Bewegte Wasser
and i think we will end here today, cause there's just to many Klimts works i'd love to show you.;D so wait till the next time.;D i hope you enjoyed it.;D